MetaLoop – String Of Pearls TEDx-shared Asynsis "Form follows Flow" in vivid, tangible action.
(A significant and widespread niche in our city transit architectures – the missing third dimension: an urban design-optimisation and sustainability-evolution journey) Imagine never having to sit in a traffic jam ever again. Imagine adding levels and functions to our existing transport routes to make them work harder for our cities in a way that mimics the elegance and utility of complex, living systems, that maps the elegance of life itself.
https://www.slideshare.net/asynsis/asynsis-metaloop-aus-82099431
The MetaLoop EcoMimetic Offering – Single Platform, Multi-Modes.
Exemplars:
A key precedent is the reference design for the first phase of London Overground's GingerLine, which Asynsis Design Director Nigel Reading RIBA led for ARUP:
http://www.asynsis.com/archives/4138
Time, energy and useful information are arguably our most precious commodities; so here's an EcoLivable City design proposal that saves all three for us – and our society at large.
A multi-modal, single platform "iPhone" for our EcoLivable City Flow Architectures… …via optimal, beautifully designed, transit, renewable energy (generation, storage & distribution), plus data modes.
An IntraCity (shorter distance so slower speeds) Asynsis-MetaLoop compliment to Elon Musk's InterCity (longer distance so higher speeds), HyperLoop, further optimising our transit, energy, data generation and distribution networks with a multi-modal solution that's a demonstration project for the Asynsis-Constructal design paradigm. Victoria & Sydney Harbour-Melbourne Transit EcoLivable Light-Transit/Renewable Energy/Data generation and distribution network that enhances adjoining property values and addresses 12 wicked-problems while also providing 3 distinct revenue streams that can be re-invested in a public-private win-win.
MetaLoop is an Asynsis-innovated and copyright light-transit-renewable energy-data generation and distribution artery proposal (that has patentable features), for Sydney-Melbourne-Hong Kong and environs (please refer to the 12 Pro points and 3 revenue streams below – "that attempts to solve several wicked-problems at once", to paraphrase Jonathan Prendergast of national Renewable Energy PPA provision  for several leading universities and councils, renown):
http://prendergastprojects.com.au/
MetaLoop is a mitigation strategy for the existing, historical sprawl of Australian suburbia, and for reducing chronic road-rail congestion and urban air pollution levels in most global cities, especially exacerbated during rush-hours.
These problems will only get worse as we add 30% extra population by 2030 according to government projections.
It liberates the car to be used more for leisure and social reasons and also for more priority, destinational trips rather than for commuting (except by choice), which brings the original personal pleasure and sense of individual freedom and liberation back into the driving experience.
It also provides a carbon-neutral, zero-emissions urban transit-green energy-data network exemplar (that can be replicated at scale and exported in various configurations), that over its design life could very well be carbon-negative; especially when its embodied energy, carbon and water are balanced by it being entirely 100% renewables-powered and carbon offset (& water collecting); while also being a demonstrator platform for new clean tech materials, technologies, components and systems.
By also transferring significant commuter trips from internal combustion and other car modes to pedestrian, bike, e-bike & PRT modes, an 100% renewables-powered MetaLoop should also reduce the overall transport trip-related carbon footprint of our cities.
 If that renewables component is also boosted by remote utility-scale solar and wind farms (with solar thermal/pumped hydro or battery storage), plus bio-mass and geothermal to also distribute clean, green power to our cities, then MetaLoop will contribute even more effectively to the total and accelerated decarbonisation of our economy, as counseled by the overwhelming scientific consensus.
Imagine a "String of Pearls" floating necklace of cycle and walkways, an esplanade of attractions, carefully sowed around the harbour. Associated with the #HongKongSpin wheel, podium and biomes at #WKCD, we propose a "#StringOfPearls", a necklace of floating walkways, cyclepaths and PRT pod routes around both harbour edges: reconnecting the city back to the waterfront via dedicated green corridors, reconnecting people with the harbour and bringing its often desolate, under-used shores back to vibrant life. Imagine a seamless trip, by foot, bike or PRT pod from Hong Kong island's Kennedy Town to Kwun Tong in Kowloon to visit a new Bruce Lee museum? How better to add value for both visitors and residents alike? The "Pearls" – such facilities could include playgrounds, parks, yoga spaces, public pools, marinas, pavilions, water gardens, arbours, performance & concert spaces, baby biomes, outdoor cinemas, art  galleries, museums, cafes, bars, restaurants and retail kiosks, cycle-stops with showers and changerooms, bikeparks (all powered & watered by Hong Kong #EcoLivable City Initiative renewable energy marine solar and wind farms).
Here's how this idea is being demonstrated in part for London, Singapore, Portland & Brisbane, but in separate examples (while our proposals & links/attractions would be much more integrated, diverse, natural and meandering – to better match their stunning waterside setting and Chinese Feng Shui design principles – along with the Asynsis #FormFollowsFlow #DaoOfDesign paradigm). So why not a PPP with MTR and private developers, under the auspices of the Harbourfront Authority? https://www.facebook.com/media/set/?set=a.1677867652436771.1073741829.1676330589257144&type=3
https://www.facebook.com/pg/HKEcoLivable/photos/?tab=album&album_id=1677867652436771
Now for both Hong Kong & Sydney or Melbourne, imagine the same, and also MetaLoop lines along road and rail arteries radiating out from both the Harbours, Rivers or Bays.
The Pros ("…solving many problems at once." according to the Renewables-powered facilities management and Institute for Sustainable Futures leadership of University of Technology Sydney, Australia):
1. Citizens' Mobility-Activity and fitness boosted simply by commuting; saving Gym time and expense, ensuring a more active, healthy city with reduced sedentary behaviours (and the consequent obesity epidemic); while allowing enhanced wellbeing and productivity
2. Relieves chronic Road & Rail Congestion, saving precious commuter time – and stress, thereby reducing lost work-hours and increasing workforce and economic productivity. People will always be moving with MetaLoop, never static, never stuck waiting for a bus nor trapped and stranded in a traffic jam and wasting precious time, because they'll always be in transit, always flowing
3. Reduces carbon dioxide greenhouse gas pollution footprint. Relieves chronic and toxic Road & Rail ICE particulates pollution via less car journeys by road, including reducing brake and tyre-dust pollution by taking excess car traffic off the road via transferring commutes onto MetaLoop, by electrostatics pulling pollutants out of the air and with greening strategies like integrating City Trees along the extent of urban stretches of MetaLoop (which will also serve to shade, cool and humidify served neighbourhoods – thereby reducing urban heat-island effects and wind-shear in an era of increasing weather extremes driven by global warming):
http://www.bbc.com/news/av/magazine-40433931/unleashing-the-power-of-moss-to-clean-cities https://greencitysolutions.de/en/ https://medium.com/@LaurenRazavi/building-a-city-battling-smog-with-towers-and-bicycles-in-beijing-2c2e56eacb28
4. Safer travel for all: pedestrians, joggers, cyclists/e-cyclists, PRT commuters
5. Saves time and money for commuters, while PRT commuters can also work-play while commuting – eventually from door to door with AV-EV functionality
6. App e-tolling, like with App-bikes but for the whole MetaLoop, and in all its modes. Pedestrians, Joggers and Conventional bikes micro-tolled via SmartPhone Apps and Smart Cards, App-bikes also micro-tolled and secured with integrated docking stations and automated silos. PRT pods charge by distance and speed, all of which will help offset looming and very substantial loss of government revenue from diminishing fossil-fuel duties. PRT pods can also store and release energy for the MetaLoop grid, thereby also giving them multi-modality in transit and energy storage, plus being a data source (Bloomberg New Energy Finance: "In July, London-based forecasting house CEBR proposed a system in which fossil-fuel-free and conventional motorists would pay road usage charges varying with congestion, effectively a rent for the land use involved, amounting to more than 30 billion pounds a year by 2037.
This would be on top of the residual take from current taxes, and the result would be more money going into road improvements."
https://about.bnef.com/blog/economies-may-flex-transition-energy-transport/)
And for Texas – read Australia, while for storage capacity – read the entire Inter+IntraCity MetaLoop network (fixed infrastructure and the dual-use transport & e-storage-vehicles it services) – also from Bloomberg:
And here is how potentially soon majority e-transport is coming (8 years according to a new Stanford study):
http://inhabitat.com/stanford-study-says-fossil-fueled-cars-will-vanish-in-8-years-as-big-oil-collapses/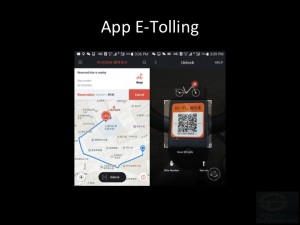 7. Renewable-energy powered: inter alia in situ integrated Solar PV and Wind Micro-turbines, both urban & rural surplus domestic and industrial rooftop solar, plus sourcing off-site utility-scale Renewable Energy farms (Onshore-Offshore Wind and Solar PV-Thermal, Biomass, Geothermal, et al).
Procured via Power Purchasing Agreements, with integrated-energy storage, rainwater/atmospheric water-collecting.
Zero-emission and Carbon neutral at the very least, renewable/recyclable materials utilising, IoT-led – so highly connected, operations-optimal & resource efficient, sensor-led and adaptive yet resilient, making our cities more EcoLivable, elegant and efficient.
The strategic reserve of dispatchable instantaneous power required for Australia by 2022 is 1000MW according to the PM as of 060917; so MetaLoop (along with a national transit-energy-data similarly multimodal HyperLoop), could help provide this reserve as an elegant fully network-integrated decentralised, distributed energy-storage and (potentially blockchain – proof of stake), trading solution, just like a grapevine trades carbon, water, minerals, nutrients and solar energy.
In this EcoMimetic analogy, HyperLoop would be the main trunk vine; while the MetaLoops are the branches and tendrils, the renewables the leaves, and the cities they serve the grapes, with their own, internal vascular systems
8. So MetaLoop has at least a core triple revenue stream – therefore is likely highly profitable with a rapid return on the capital investment.
It's Triple-revenue stream actually when you add the IoT-Big Data it generates on people, goods, services and energy flows, which can be sold to various parties, in a similar business model to social media giants like Facebook and Google.
When we add advertising revenue as well, plus urban farming or other MetaLoop applications like blockchain mining to generate compounding credits for further "bootstrapping" MetaLoop-dedicated renewable energy infrastructure rollouts (to also offset the high blockchain energy-load for transactions), then we have the potential for a Qunintuple-revenue stream at least; all embodied in a physically beautiful and highly utilitarian piece of green bond-funded, prefabricated, modular, rapid-rollout physical infrastructure with a state of the art operating system and apps, like a light transit, energy and data sharing, decarbonising demonstration project "iPhone" for our cities

9. Power Purchasing Agreements (PPAs) and Green Bond, Green Loan (plus potential blockchain crowd-source)-funded to offset the CapEx costs of construction and commissioning. Green features likely financed by Energy Service Contracts (ESCOs), Green performance Contracting and Power Purchasing Agreements. Prefabricated modular construction will mean high quality, ability to prototype new materials and technologies/components in a phased, evolving continuous improvement cycle, 30% faster roll-outs and new manufacturing industries, private and public revenues and jobs in transit, renewables-storage and data, thereby boosting regional markets and also the national economy.
The recent closure of Holden plants in Melbourne and Adelaide presents the opportunity to (instead of squandering this valuable national resource); re-tool them as we did in WWII, re-training & re-employing the highly skilled manufacturing workers there to instead of engines and chassis works, fabricate the MetaLoop poles and bridges, solar canopies and PRT-AV-EV pods for rapidly rolling out this light infrastructure to accelerate the greening and activating of our cities in the face of the ever-worsening climate crisis.
This could lead downstream to an entire mobility-industrial and export strategy, helping (along with renewable energy exports), to mitigate our chronic, historical balance of trade deficits with the outside world while reliving global warming, especially in the over-crowded developing regions that will suffer from it the worst:

https://www.theguardian.com/cities/2017/nov/03/miami-shanghai-3c-warming-cities-underwater
10. Can act as a District LAN: Transit-Power-Water-Heating/Cooling/Urban Farming source and Heat Island Effect/Pollution-mitigation via shading and water-misting/Electrostatic Pollution-Mitigating functions; mimicking arteries' manifold metafunctions in the metabolisms of actual organisms, which cities share many characteristics with (please refer to the Asynsis-Constructal "Form follows Flow, More for Less" paradigm for more, links below)
11. Exports surplus power back to the grid and adjacent domestic and industrial buildings so adjoining properties can trade energy between themselves in a MetaLoop-enabled local blockchain-enhanced Smart Grid, thereby directly servicing them and increasing their and the MetaLoop-adjoining districts' energy and likely also energy-cost efficiency. Serves as an incubator for new transtech, greentech-cleantech and fintech technologies, materials and systems. Acts as a testbed for all the above while also becoming a platform for research and education across the same, feeding back in a continuous improvement and prioritisation-enhancing (kaizen & kanban), feedback cycle including providing data, funding and knowledge for the further synergising of entrepreneurial innovation to support our transition towards civilisational flourishing and sustainability, all within a viable biosphere
12. Increases adjoining developments' property values (at ground but also higher levels, via direct bridging), and in exchange, exports surplus profits vial the ML operator back to councils (either via the ML operator or directly from the commuters via blockchain, who could also invest in new MetaLoops), for funding important priorities like kindergartens, day-care nurseries, schools, civic, sports, arts, library (idea store-fablabs-makerspaces), community & medical centres, affordable co-living/co-working housing and homeless shelters-treatments centres and foyers (like the ones built by the Paris Salvation Army), to help alleviate the worsening housing and homelessness crises afflicting urban Australia while putting our youth and maturer citizens to productive, community-enhancing work in our inner cities – thereby also giving them a sense of worth and value in these disruptive times, while improving social cohesion.
These socio-economic win-win benefits all serve to further optimise and vascularise the design and evolution of our cities, making them more EcoLivable, Regenerative, Circular and Sustainable, by making our existing transport arteries work much harder for the cities and communities that they serve (thereby boosting urban flows); in accord with our Asynsis-Constructal optimal SynPlexity design paradigm and the acclaimed Doughnut model of Oxford University's Kate Raworth.
MetaLoop represents the highly visible and tangible, rigorously-engineered, practice-based application of our "Form follows Flow" Sustainable, EcoMimetic Design ToE, the Asynsis-Constructal paradigm; and when rolled-out, will serve to act as demonstration projects to prototype the accelerated, positively disruptive de-carbonising transition of our cities around the world (in accord with the overwhelming climate science consensus and our binding Paris Climate Treaty commitments), while solving many problems at once in a true exemplar of our SynPlexity-led, multi-dimensional, meta-modal Asynsis design methodology. And here's a good potential first demonstration site in Sydney: Harris-Regent Street from Central Station, via the UTS campus to White Bay, also addressing Google's "no transport infrastructure complaint":
http://www.smh.com.au/comment/smh-editorial/nsw-government-needs-innovative-rescue-plan-for-white-bay-technology-precinct-20170414-gvlffg.html
Harris Street could be phase one, with phase two extending from Central station down Regent Street all the way to the Airport. Additionally, please refer to this uni-modal AUS HyperLoop proposal that could also diversify into MetaLoop multi-modes and 3-revenue streams too (thereby with MetaLoop integration, contributing to Australia's 2022 1000MW dispatchable-instantaneous strategic reserve power requirement – as announced by the PM on Wed 06/09/17, by MetaLoop-HyperLoop also being an energy storage, as well as generation and distribution network):
https://www.designboom.com/technology/weston-williamson-australia-hyperloop-90-minutes-03-08-2016/
http://www.smh.com.au/federal-politics/political-news/electricity-crisis-agl-boss-rebukes-turnbull-government-plan-to-keep-coal-power-stations-operating-for-longer-20170905-gybb2o.html https://theconversation.com/agl-rejects-turnbull-call-to-keep-operating-liddell-coal-fired-power-station-83523
For Melbourne, we propose Fisherman's Bend as the first phase of the new Innovation Spine:
https://www.brookings.edu/blog/metropolitan-revolution/2017/10/06/innovation-districts-down-under-a-postcard-from-melbourne-australia/ https://www.theurbandeveloper.com/fishermans-bend-draft-framework-officially-released/?subscribe=subscriber_no_lightbox&utm_medium=email&utm_campaign=261017%20NSW&utm_content=261017%20NSW+CID_858cba9effe2e27cfa839b7d973a325e&utm_source=Campaign%20Monitor&utm_term=Australias%20Largest%20Urban%20Renewal%20Area%20Targets%20Sustainability%20Initiatives
http://www.architectureanddesign.com.au/news/vic-govt-release-framework-for-australia-s-largest?utm_source=Industry+Newsletter&utm_campaign=c76c7437c3-Industry%2520Newsletter%2520-%252020171027095456&utm_medium=email&utm_term=0_b6d140c101-c76c7437c3-136154845
Regarding the Greater Sydney Commission (3 Cities,/30minute City) Greater Sydney Region Plan: The radiating White Arrows (CBD-Focus Mass Transit Lines) below, are natural MetaLoops; which (because of prefabrication and light-transit structure – see sketches above), could be rolled out significantly faster and at a lower cost in resources and disruption than an alternative light rail on its own, but could also be deployed directly above light rail lines as sketched above, if required.
GCS Report Short:
https://gsc-public-1.s3.amazonaws.com/s3fs-public/gsrp_overview.pdf From: https://www.greater.sydney/draft-greater-sydney-region-plan
The Asynsis design thought-leadership position (including via TEDx and UKTI GREAT campaign with RIBA-HK):
http://asynsis.com/archives/4017 (TEDx)
http://asynsis.com/archives/4038 (UKTI-RIBA)
Previous Transit Design Leadership with ARUP on the first phase of London Overground's new Ginger Line: (London is the city which pioneered the world's first mass-transit Metro system, LO is publicly credited by the Mayor of London for ensuring the city won the IOC over in winning the 2012 Olympics bid):
http://www.asynsis.com/archives/4138 (ARUP)
Articles: https://medium.com/@ASYNSIS
Press release, Media coverage, Posts, Conference, Symposia (including with ARUP Foresight & Innovation, London):
http://www.scoop.it/t/asynsis-principle-constructal-law
http://www.scoop.it/t/constructal-design
Our recent EcoLivable City initiatives for Hong Kong and the PRD:
https://www.facebook.com/HKEcoLivable https://www.hongkongfp.com/2015/09/18/can-hong-kong-lead-the-way-in-asia-to-a-sustainable-future/
https://www.quora.com/Why-is-Hong-Kong-dying/answer/Nigel-Anthony-Reading
Form follows Flow Where Greek Beauty meets Chinese Health & Fortune
The Asynsis Φ-Dao of Design: now shared with TEDx: View Nigel's introductory talk here: The Asynsis "Form Follows Flow" Dao of Design
http://asynsis.com/archives/4017 (TEDx)
This is a physics-based EcoMimetic, optimal City vascularisation proposal that for example, maps the way the Human Arm, as a single volume, hosts a MetaLoop-like, single platform, multi-mode network of 3 flow systems for: the blood, lymphatic and nervous arteries. We simply advocate emulating what nature has successfully self-organised (curated by Darwinian evolution): an optimally fit flow systems design by making our existing road and rail routes work harder by adding both extra levels and applications.
Our MetaLoop design principles also map the new Doughnut Economy sustainable socio-economic-environmental paradigm of Oxford University's Kate Raworth:
https://www.kateraworth.com/doughnut/
Social Share