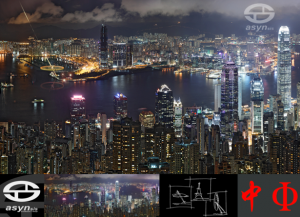 TEDx-shared Research and Development on Social Media: Facebook, Twitter & Scoopit



follow us & Sustainable Architecture on Scoopit
Asynsis design practice and research thought-leadership (including via TEDx and UKTI GREAT Creativity campaign with RIBA-HK):

The Asynsis Φ-Dao of Design: now via independent TED conferences:

https://asynsis.wordpress.com/2014/08/23/asynsistedx-wanchai-aug-23-2014-4/

http://asynsis.com/archives/4017 (TEDx)
http://asynsis.com/archives/4038 (UKTI-RIBA)
https://asynsis.wordpress.com/2013/05/04/asynsis-principle-constructal-law-team-arup-foresight-innovation/
(ARUP HQ Symposium by Asynsis principle-Constructal law team of Professors Adrian Bejan & Sylvie Lorente, with Nigel Reading RIBA, with ARUP Foresight & Innovation Team, ARUP Campus, Fitzrovia, London, UK, May 2013)

Asynsis Media coverage, Press release, Conferences, Articles and Symposia (including with Nanjing University of Science & Technology and ARUP Foresight & Innovation, London):
http://www.scmp.com/lifestyle/technology/article/1408519/nigel-readings-groundbreaking-buildings-may-be-coming-hong-kong
http://www.scoop.it/t/asynsis-principle-constructal-law
https://medium.com/@ASYNSIS/
The energy-design science behind our work – by MIT-trained mechanical and civil engineers:
http://www.scoop.it/t/constructal-design
Our latest Asynsis urban design proposals: Hong Kong EcoLivable City references, EcoLivable roadmap Op-Eds and String of Pearls/HarbourLoop Renewables-powered, Carbon-offset, Green-financed Decarbonising pilot-project "pathfinder" urban design initiative for Hong Kong, the PRD and the wider region in response to (and to best synergistically optimise), the HKSAR Government HK2030+ response to the Paris Climate Accord:
1. Hong Kong EcoLivable City Initiative and City Regeneration References
https://www.facebook.com/HKEcoLivable
2. EcoLivable City Roadmap Op-Eds
https://www.hongkongfp.com/2015/09/18/can-hong-kong-lead-the-way-in-asia-to-a-sustainable-future/
https://www.linkedin.com/pulse/hong-kongs-ecolivable-city-green-golden-belt-road-nigel-anthony-1?trk=hp-feed-article-title-publish
https://www.quora.com/Why-is-Hong-Kong-dying/answer/Nigel-Anthony-Reading
3. String Of Pearls-MetaLoop – Decarbonising HK2030+ pilot-project "green pathfinder" urban design and green-transport initiative for HK urban corridors and the harbourside (featuring 100% renewable energy-powered infrastructure, 100% zero-emission e-vehicle, cycling and walking routes, 100% green buildings).
http://www.asynsis.com/archives/4124  (Asynsis MetaLoop: Hong Kong and Sydney)
http://www.asynsis.com/archives/4138 (London Overground-East Londo Line: Asynsis @ Arup)
An esplanade of public footpaths, cycleways, PRT loops, public plazas, art-walks, playspaces, funfairs, observation wheels, open air theatres-cinemas, pavilions, markets, marinas, swimming pools, et el, to fully vascularise our urban flows according to our Form Follows Flow #AsynsisConstructal paradigm.
All with sweeping, harbourside vistas of the spectacular, beautiful Hong Kong and Kowloon skylines.
https://www.facebook.com/media/set/?set=a.1677867652436771.1073741829.1676330589257144&type=3
Now also proposed and published in Australia via Fifth Estate, September 2019:
https://www.thefifthestate.com.au/urbanism/infrastructure/the-future-of-transit-in-cities-is-point-to-point-mobility-that-mimics-nature/
4. The design philosophy behind our work:
https://medium.com/@ASYNSIS/hidden-harmonies-are-more-than-obvious-1eb24148fa93
Form follows Flow
Where Greek Beauty meets Chinese Auspiciousness, Health & Fortune